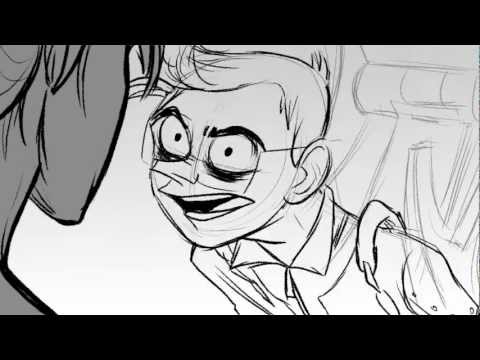 HELP A POOR ANIMATION STUDENT ;___;
https://www.facebook.com/photo.php?fbid=492420414114166&set=a.491634227526118.110892.109299735759571&type=1&theater hi guys, so I'm in a manga drawing contest where I can win a wacom tablet! (and manga studio+anime studio)  right now I'm kinda poor being an animation student (fulltime) so It will help me a lot!!!!!  please help me win by giving me a "like" on...
3 tags
5 tags
7 tags
matereya asked: Sem-chan!!! you here too!! :DDD <3333
1 tag
1 tag
Magi 1st episode
I'm pretty much disappointed, but I saw it coming. I love Aladdin's voice but his behavior was pretty annoying. and I LOVE ALADDIN ;___; Alibaba was OOC. :< and Mor …..why were you there!? I mean. yeah seeing you in the village is great but why was she so needed with the little girl? ;__; buuu.
4 tags
8 tags
1 tag
6 tags
AnimeMangaDaisuki: *NEW FEMALE CHARACTER IN KNB*... →
animemangadaisuki: FIRST OF ALL I DON'T KNOW IF THIS IS TRUE!!! I HOPE ITS NOT!!! BUT IT SEEMS LIKE A TRUE STORY!!!! FOR STARTER HERE IS SOME PICTURE OF THE NEW CHARACTER!!! Easy Profile Name: Tougen (or Touhara or Daitaihara or Daibara) Ami Hairstyle: Ponytail Height: 163 cm Cup size: F … WTF is this?!!!!!!!!!!!!!!!!!!!!!!!!!!!!!! I WONT ALLOW THIS!!!!! >__________<...
lovesavestheempty: Judal wears purple eye shadow… Judal is Al Sarmen doing your make up? because you look FABULOUS LOLL
3 tags
3 tags
8 tags
2 tags
5 tags
4 tags
4 tags
4 tags
3 tags
inimi asked: WHY HELLO THERE
5 tags
When someone tries to tell you that their camp is...
campramahincaliforniacallme:
9 tags
Watch
this is the start of my medley series this is the first one, made two years ago! also, I quite piano 10 years ago, so yeah I know I know, I'm rusty ;A; 90% of the songs are played by ear, sometimes I use sheet music I found online, so please don't ask me where I got the sheets. ;A; thank you! and enjoy.